Edit-or-ial

---
Editorial:
Selected editorial and articles.
CC Express Advocate
Merger of Gosford and Wyong councils , Dec 14 2012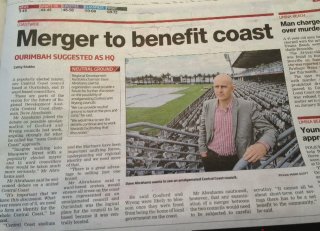 ----
CC Business Review
Chairman speaks at CEDA, October 2012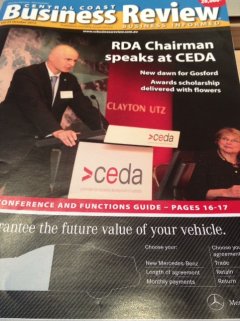 Full article at Central Coast Business Review website.
----
Australian Financial Review, August 14, 2012
Regular Income stream keeps troubles at bay.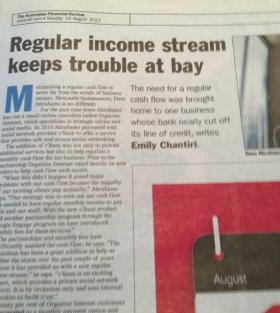 -----
Central Coast Broadband Infrastructure Group CC BIG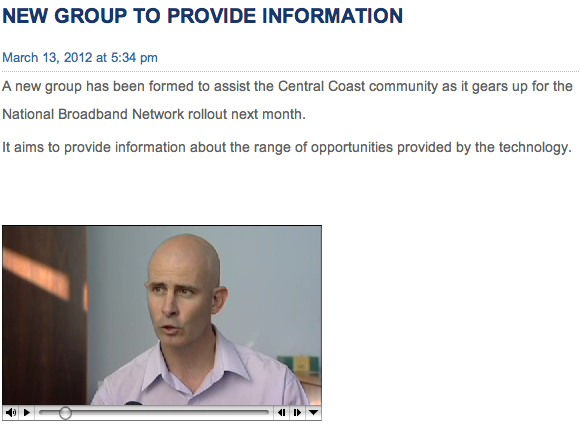 Feb 29, 2012
STRENGTHENING REGIONAL DEVELOPMENT ON THE CENTRAL COAST
Regional Development Australia (RDA) NSW is set to benefit from new appointments and re-appointments to each of its committees.
Five new members to RDA Central Coast were announced today by Regional Australia Minister Simon Crean and NSW Deputy Premier Andrew Stoner.
Mr David Abrahams has been announced as Chair and Mr Phil Walker has been announced as Deputy Chair. The following individuals have been appointed as new committee members:
Mr John Davidson, Mr Sean Gordon, Mr David Humphries
Mr Crean and Mr Stoner also announced the re-appointment of the following individuals as committee members:
Mr John Asquith, Mr Simon Earthrowl, Mr Christopher King, Mr Laurence Maher
Mr Crean said the new appointments will ensure RDA Central Coast continues as a vital connection between all three levels of Government.
"The RDA committees are more than the eyes and ears for Canberra," Mr Crean said.
"Their input is central to our place-based approach because it will help us better respond to the challenges and opportunities different regions face and enable us to embed regionalism into the way we govern in a way that can't be unpicked.
"Strong RDA committees are engaging with local communities to maximise economic growth, flexibility, diversity and resilience.
"Committee members are local leaders with diverse skills and experience, who understand the challenges, opportunities and priorities in their communities."They volunteer their time and energy and work tirelessly for their regions, and we are committed to ensuring they have the support and resources to do their job well."
Mr Stoner said the appointment of the new committee members to RDA Central Coast will be instrumental to identifying strengths and opportunities in each region and providing the national policies and programs that will drive local solutions.
"The NSW RDA network helps drive policy for regional NSW, and is vital for setting the agenda on regional issues," Mr Stoner said."That is why it is important that each committee is made up of highly qualified people with a deep understanding of local issues, and today's appointments reflect that."
RDA is a partnership between Australian, State, Territory and Local Governments to strengthen regional communities.
RDA consists of a national network of 55 committees which are made up of leaders who work with all levels of government, business and community groups to support the development of their regions.
RDA Central Coast is based in Ourimbah comprising committee members from across the region.
For more information on the work being undertaken by RDA Central Coast visit www.rdacc.org.auFor more information and the latest news from the national RDA network visit www.rda.gov.au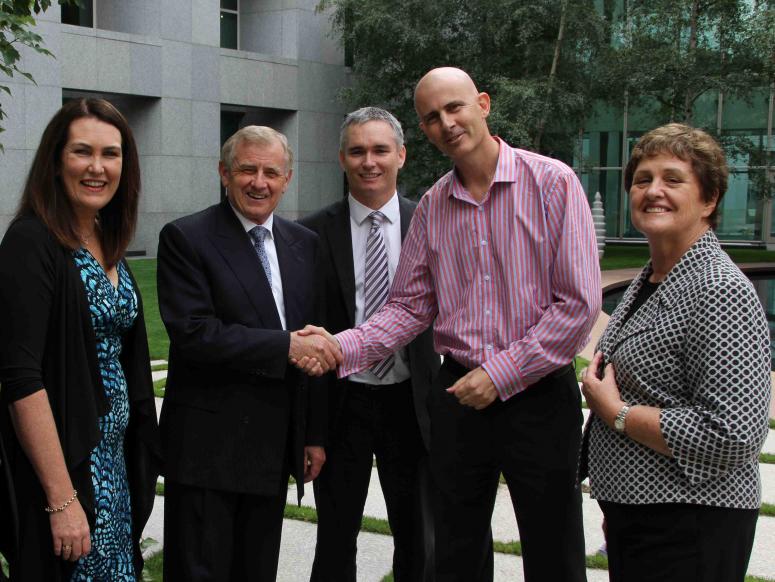 November 16
MEDIA RELEASE: ( Free for Editorial use)
Give your 'Friends' the flick
Australian Social Media Entrepreneur 'Digital' Dave Abrahams is calling for a national De-Friend day for your Social Media contacts from November 18 to 24.
Abrahams has written to members of state and federal parliament and councils to asking for official recognition. It's not about being nasty, it's about spring cleaning your relationships and valuing the ones that are close to you.
The need for real friendships is greater than ever and the proliferation of online friends simply devalues the idea of good relationships. "You can't have 400 real friends! It's physiologically impossible and is simply turned into a weird popularity contest." says Dave
Abrahams stresses it was an idea that he picked up from the USA last year from a guy called Jimmy Kimmel who shares the view that many have, that the word 'friend' was being diluted by FaceBook and other popular social media systems. Jimmy calls it 'National un-friend day' in the USA, though my grammatical advice opted for 'National de-friend day' instead. It just sounds more feasible to the Australian ear to de-friend than to un-friend. Dave reckons you need a whole week to do this properly as many of us have many social media accounts to search through and many are linked together. "You may want to de-friend someone on FaceBook but keep them on LinkedIn or Twitter. You may just want to subscribe to their YouTube videos but kill their tweets. It's a big job for some of us! The key is don't get offended when someone cuts you loose. They still might like you, but not your daily reports of meals and conversations" chuckles Dave.
Take a look at your Social Media accounts of all sorts and set aside a few hours to put a broom through the names and business pages that don't mean anything to you any more. It will simplify and unclutter your real relationships. Many people may find that they end up with only a dozen or so close friends and family that they wish to share information with. The prospect of only having a dozen friends seriously scares some younger people but for older heads it may seem like a blessing. Whatever age group you are you're bound to feel cleansed by the process.
Dave recommends jumping off those company 'like' pages too. "it might have been cool to 'like' a chip packet two years ago but perhaps you've moved on since then" says Dave. "this is equally important for companies, as a 'like' or subscribe numbers should be living things not assumed, companies need to keep investing in their social media relationships to keep them alive"
"Of course it's incredible that we need to create an un-friend week at all. Just five years ago the very suggestion would have seemed ridiculous, but the world has certainly changed and we need to keep re-inventing ourselves". says Dave
About:
Dave is a co-founder of one of Australia's largest social media businesses vTeam.com.au by numbers a system used by about 30,000 Australians and growing rapidly. He's a passionate believer in the power of technology to improve people's lives and is heard around the country on numerous ABC local radio stations under the moniker "Digital Dave" . Dave was also appointed to an official honorary role promoting the use of high speed broadband technologies in the community by the Federal Department of Broadband Communications and the Digital Economy.
Contact Dave directly on:
digitdave@gmail.com
0450 630181
02 43251298
This release is available at www.davidab.info/editorial.php Photos at same link.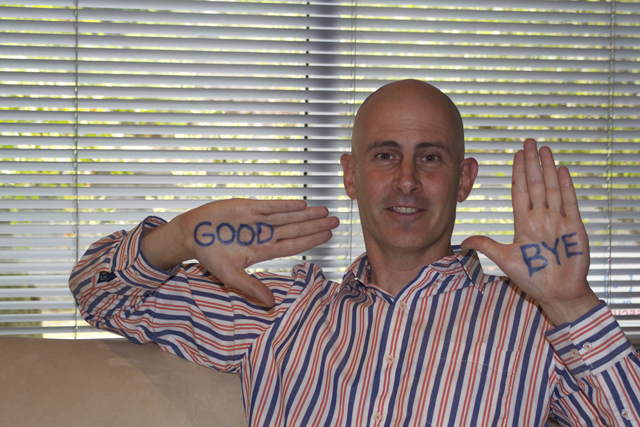 Photo by Craig Webster of Organise Internet copyright released in Creative Commons Licence. contact: craig@organise.net.au for higher resolution files.
-----
Friday 21 October: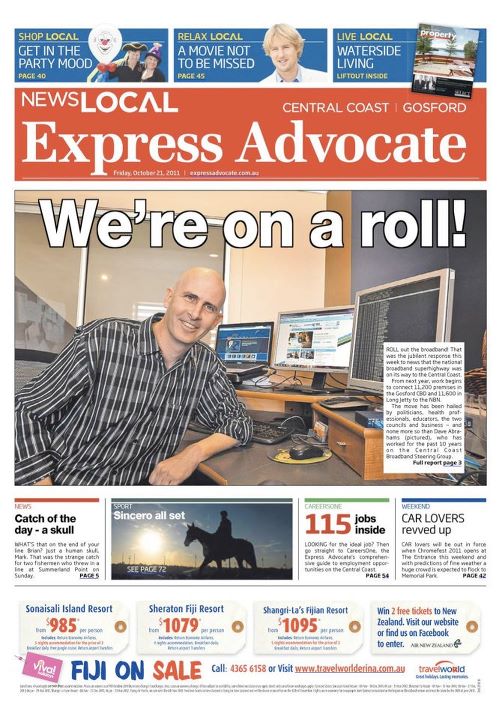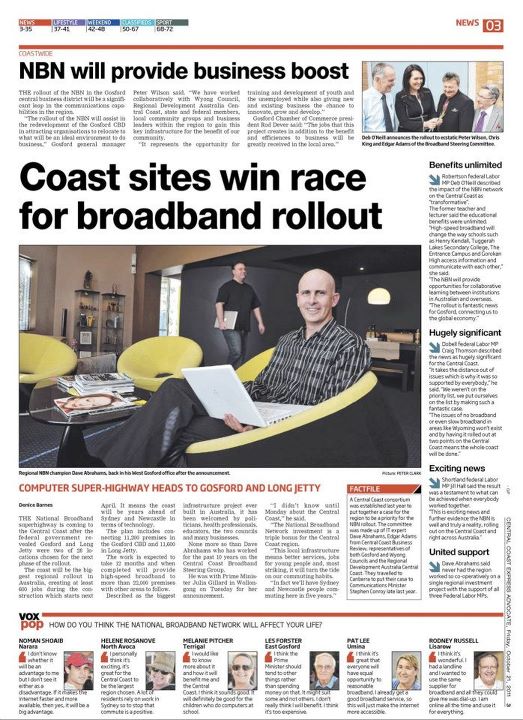 September 16 2011.
Annual Report: YouthConnections.com.au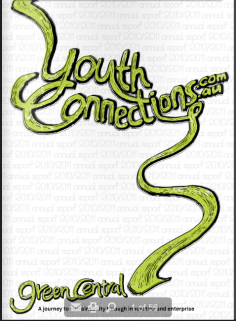 Open the annual report to view Chairman's report "The Spirit of Enterprise"
August 2011
National Telework Forum:
From Little Telework Big Things Grow
Opinion: Broadband Champion Dave Abrahams shares his views and insights from this week's Telework forum.
Teleworking over high-speed broadband is destined to offer Australians significant benefits.
While I was at the Telework Forum in Sydney yesterday I realised this technical (and cultural) shift in how we work is one of those classic examples of how thousands of businesses – and even more people – doing seemingly small things adds up to a huge difference for the country.
As a small business owner I tend to think of teleworking as a way that I can keep valued staff even if their circumstances change.
We have a couple of employees that telework already. This enables them to be closer to their families and avoid the traffic snarls that are becoming synonymous with life in and around Sydney.
What I didn't realise is that the people at my company are some of the just 6 per cent of Australian workers who actually telework, they are some of the lucky ones as I've found out that some people are commuting up to 6 hours per day! I noticed that a research project just launched by Newcastle University's Family Action Centre will started tracking stresses on the commuters of the NSW Central Coast. I suspect that their research will point to a considerable desire by commuters to reduce their physical commuting, yet maintain their well paid postions in Sydney.
As Minister for Broadband, Communications and Digital Economy Stephen Conroy said at the opening of the forum, Australia is quite low down in the ranks of teleworking n...